Monsoons can be taxing in many ways including one's fitness. All the gym freaks have no qualms whatsoever when it comes to keeping up with their fitness regime. However, it becomes a task for those who are more into outdoor cardio. For the likes of me who are easily persuaded to give up their exercise routine by the lightest shower need some motivation. I've assembled a few ideas to motivate you hoping in turn to motivate myself (it never hurts to hope right.)
My go to jogging alternative. It's easy, quick, and fun. A mere 15 minutes of skipping routine per day shall help to keep you fit, a perk of it being, great calves.
All that you will need for this is a mat, a yoga video (which are available easily on YouTube,) and some conviction. Yoga may not an instant way to lose weight, but, it definitely is the most reliable way to keep fit and lose weight in the long run. Apart from helping you to keep fit, the peace of mind it offers is felt from day 1 itself. Also, if you're up for it, join a yoga class with a few friends. Your motivation to keep fit shall shoot up instantly.
A great way to lose some flab and not get drenched or fall victim to mucky roads. Tried and tested. Indoor bicycling or spinning classes are widely available everywhere these days. Join with a few friends and cycle your way to fitness.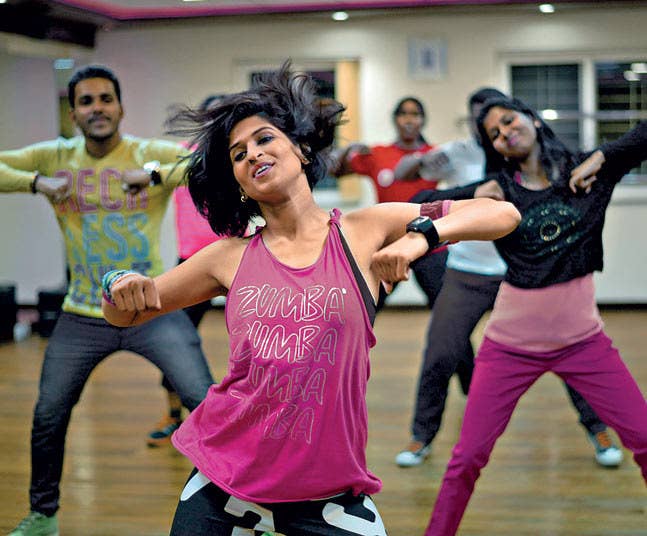 Exercise doesn't have to be boring. Add a little spice of fun to your workout regime with dance aerobics, Zumba, Bollywood dancing or Belly dancing, etc. a hoard of options are available for all the danceholics.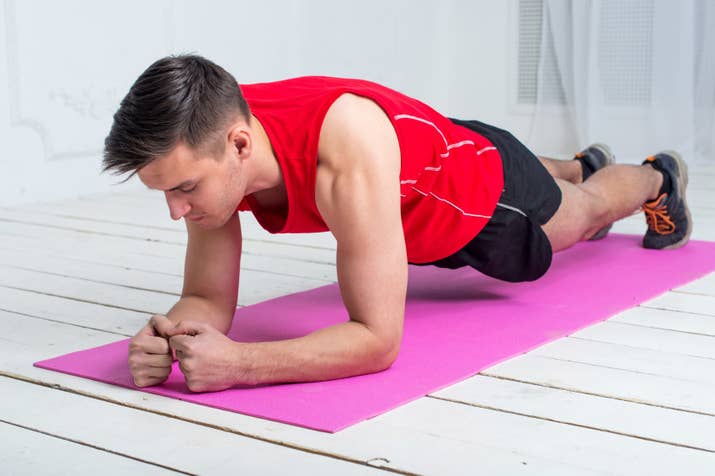 Try different combinations of floor exercises to keep fit. Base your exercises on whichever part of your body needs the most amount of attention. If that doesn't seem like a good option, try circuit exercises to tone your entire body.
Check out our blog on healthy and easy ways to lose weight.
Embed This Image On Your Site (copy code below):